---
Real Estate Opportunities in Reunion Golf Resort
This page will feature Reunion Homes for Sale in the many sections that Reunion has to offer. If you know the section you want to buy in, scroll to bottom to search by location. Reunion is a city in it's own, spanning massive plateaus and stunning Golf views. 
Click to View More Details about the  Reunion Resort Amenities. Or continue on this page to view the fantastic Real Estate opportunities.
There are currently numerous beautiful, custom built estate homes ranging from 3000 sq. ft. to 14,000 sq. ft !  The majority of the homes being built are from out of state investors like yourself that are looking for a great place to put their dollars to work for them.  Home values in Reunion have appreciated nearly 20% over the past two years and continue to climb rapidly.  Land lots are being sold on a daily basis at incredible prices and built on almost immediately.  If you see a home you like but can't visit the area, No Problem, ask us for a free YouTube video tour!
Why build in Reunion Resort?  Here are just a few reasons:
World Class Resort with numerous amenities from Golfing, Waterpark with Lazyriver and Splashzone, Full Service spa, Golf Academy, 10 Resort pools, 5 Restaurants, Clay Tennis Courts and pro shop, golf Pro Shop, Sushi Bar, Fitness Room, Arcade, and so much more.
Brand New homes at current resale prices! 
Some new homes may include a Membership at no cost, inquire with us!
Excellent Rental Income - if you decide to rent your home to vacationers, the ROI is excellent! 
---
---
---
New Construction Opportunities in Reunions Westside Starting at $800,000!

Crestview II  6 Bed 5.5 Bath
3419 Sq Ft  View Floorplan
***We have 2 Available Now*** 
---
NEW Construction! 8 or 9 Bed Floorplans Available Now
Starting at $1,800,000 - 6437 Sq Ft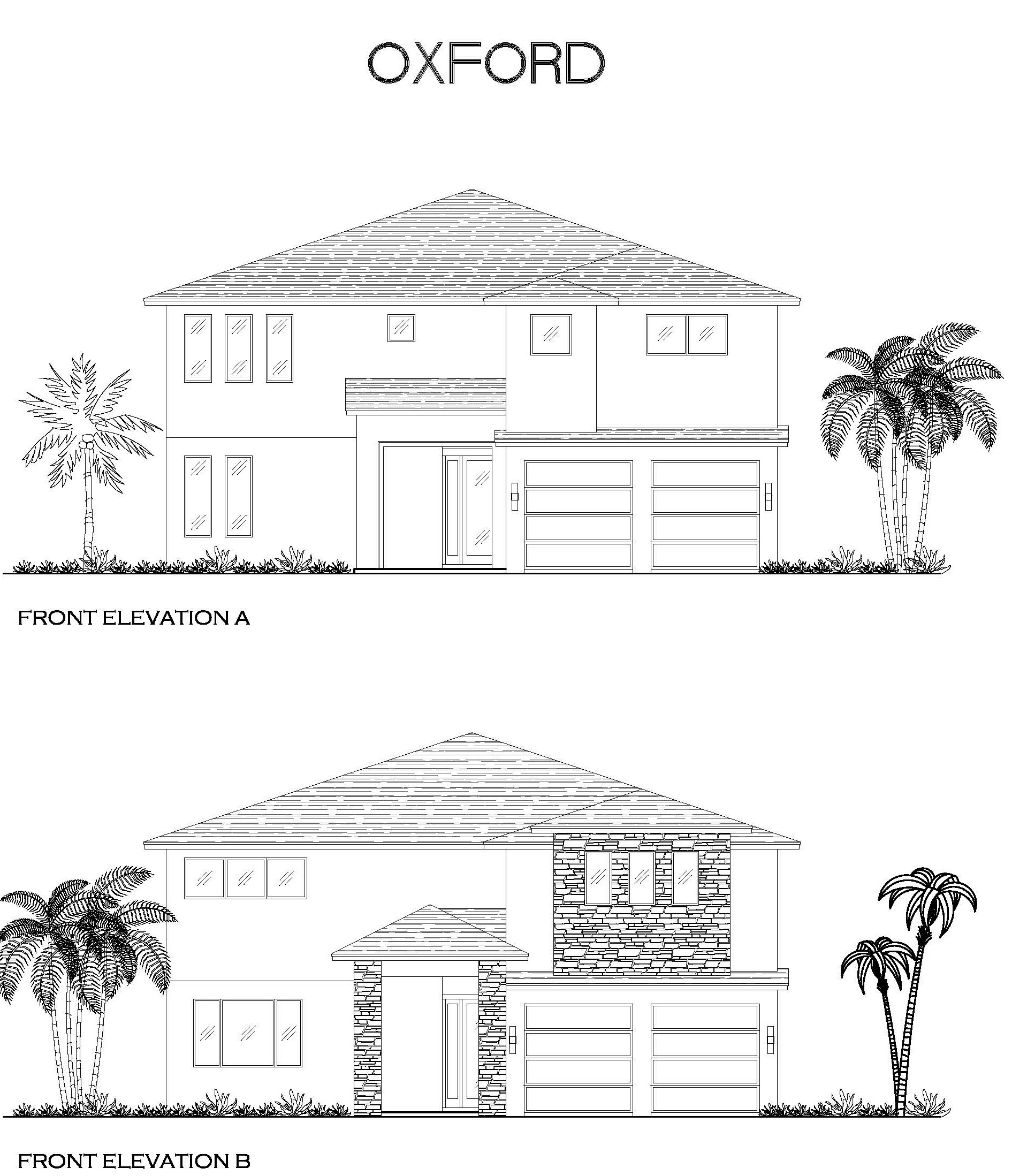 ---
Reunion Resort also offers Executive Style Condos and Townhomes ranging from 1 bedroom to 3 bedrooms units with spacious floorplans and elegant designs.  With 6 different floorplans to choose as well as townhome style with 1 car garages and condos in the Grande Hotel, there is something for everyone. 
Condos range from 1500 sq. ft. to 2000 sq. ft and are loaded with upgrades such as granite countertops, vaulted ceilings, tiled bathrooms and spacious floorplans.  We may be able to find a unit already furnished.
The Grande Hotel features gorgeous 2 bedroom condos with all the luxuries of Hotel living.  Professionally designed and decorated these units amongst the finest the area has to offer.  The Grande Hotel in which they are located features 2 Restaurants, one on the rooftop with excellent views of the Resort and a fine variety of succulent steaks and spirits.  The rooftop pool is a great place to take a private dip and cool off.  Here are some photos of the Grande Hotel  
The Grande Hotel - Reunion
View Condos in the Grande For Sale
---
Reunion West Villages is located in the westside of Reunion and is made up of 3-14 bedroom fine Estate Homes.  The Westside features numerous new construction projects, custom built estate homes, fantastic golf and water views and new this year is the 10,000 sq ft clubhouse being built featuring waterslides, sports bar and restaurant.  This is going to add great values to this soaring location.  Now is a great time to purchase in the Westside and financial income analysis is available if you choose to place your home in a vacation rental program.  Please click the link to view all homes for sale in this section.  If you would like your home custom built, please contact us directly.
Reunion West Village
 View All Homes in Reunion's Westside
---

The Homestead Single Family homes are centrally located in Reunion Resort behind the Grande Hotel.   These finely built homes range from 3 bedrooms to 10 bedroom estate homes.  The majority of the homes here are used as vacation rentals with screened in pools and the estate homes having residents as well.  Prices are very affordable right now in the Homestead.  You may view many homes for sale in the Homestead here:  
Homestead - Reunion 
View All Homes for Sale in the Homestead
---
More homes are located in the South side of Reunion in a section named Liberty Bluff.  All of these homes are built with a view of golf fairways.  They are all fitted with 2 or 3 story balconies that provide views of stunning landscapes.  The majority of these homes are 4 - 6 bedroom multi-story homes spanning 2500 - 6000 sq. ft of living area with inlaw suites above the garages, and unique floorplans. Many of these homes have the swimming pool privately located in the courtyard between the main dwelling and the garage. 
 Liberty Bluff - Reunion 
View All Homes for Sale in Liberty Bluff (eastside of Reunion)
---
Reunion Resort features numerous options if your preference is a condominium.  Many of the condos here are of superior luxury with spacious floorplans available.  Whether you are in the market for a condo to live in, or just that second home getaway, there are plenty of options to choose.  "The Villas" are 1700 sq. ft floorplans featuring 9 ft ceilings throughout, 3 comfortable bedrooms all with attached bathrooms.  The majority of these units have gorgeous views of the golf fairways that Reunion has to offer.  "Heritage Crossing" condos have a smaller floorplan available with majority having views of the golf fariways.  "The Terraces" at Reunion are 3 bedroom condos with detached garages.  Very well appointed, The Terraces offer a slice of Reunion at a fraction of the cost.  "Seven Eagles" condos are located just in
If you are interested in learning more about Condos for sale in Reunion Resort, click the Condo below to view what is currently for sale or please contact us.
---
The Townhomes are located in different areas of the Resort and feature Golf Views. The Townhomes Located in Carriage Point are set back in the Resort in its own section with Golf or Conservation Views.  These Townhomes are 3 bedroom 2.5 bathroom two story townhomes with a 1 car garage.  The Carriage Point Townhomes range from 1500 sq. ft - 1800 sq. ft. depending on model.  Carriage Point is an affordable Townhome in the Reunion Resort.  Here are some photos of Townhomes in Carriage Point Reunion:
  Carriage Point - Reunion
View All Townhomes for Sale in Carriage Point
---

Patriots Landing is located to the front of Reunion Resort.  Patriots Landing features two story 3-5 bedroom, beach style vacation homes.  Very spacious yet cozy floorplans with many master suites which play a critical roll in successful vacation rental investment.  Patriots Landing offers an affordable home in Reunion golf Resort.
Patriots Landing 
View All Homes for Sale in Patriots Landing                  
---
Reunion Resort HOA and Membership Information 
---
Contact Us For More Information About Reunion Resort
HOME OF THE 15 MINUTE RESPONSE TIME!
---
  View All Homes for Sale In Reunion Resort Florida
---
View All Condos and Townhomes For Sale in Reunion Resort! 
---
Matthew Montalvo
La Rosa Realty/HomeSalesnearDisney
Ph: (863) 420-7247
Fax:
(866) 716-9496
1420 Celebration Blvd.
Celebration, FL 34747 US